Made a new fresh batch of Steak and Chop dust, and thought about my buddy Sampson so I had to show him a couple of shots of his favorite and the new Burger Joy which will be changed to T's Burger Buddy. This is my new seasoning for burgers, stir fry's, salads or whatever you want it on, it's said to be just that good.
Here is the start of the Burger Buddy
The main ingredients are covered already Sampson, Cris, and Doug LOL!
Again practicing my camera shots.
Bottled and ready to go up front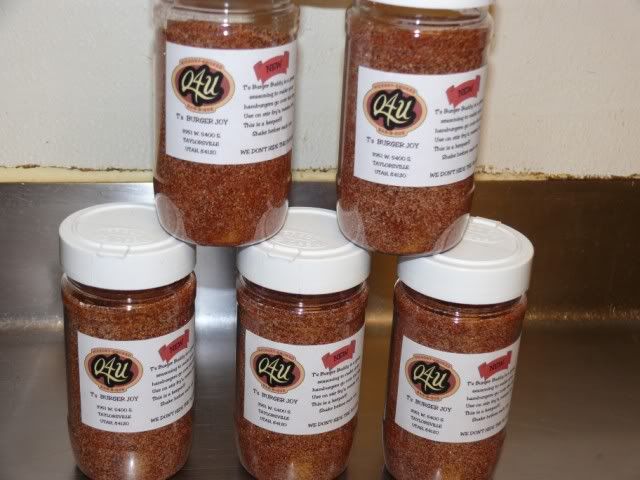 The new name will be T's Burger Buddy.