First Cornbread Cook: This was T's recipe, Thanks T............
Mix going in the Dutch Oven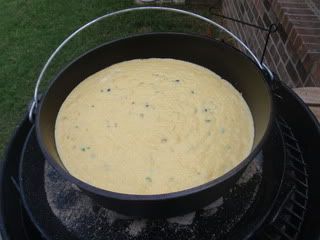 Coals cooking away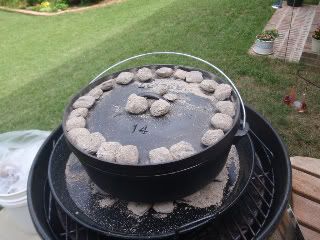 Finished cornbread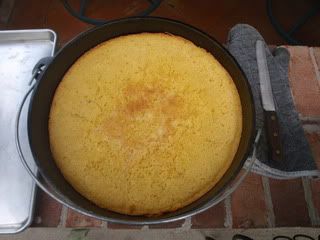 All fresh veggies with T's rub on them with the cornbread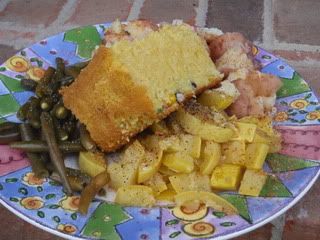 Guess it came out good for the first try to cook in the DO. I added some southwest corn to the mix cook. Not a burned spot nowhere but it did take 50 minutes to cook.
Watch out T, I can run contest, sell Ole Hickory Smokers and cook too!
Ed Bell could never cook this good!!!! LOL
Cheers, Arlie