I got a late start today and didn't get it on until around 10:30. So I thought it wouldn't get done until late. But to my surprise after only 7 hours the flat was at 193. I should come off here in the nect few minutes after about 8 1/2 hours total. Here are a few pics.
After the first turn.
The BDS holding steady at 250
193 after only 7 hours.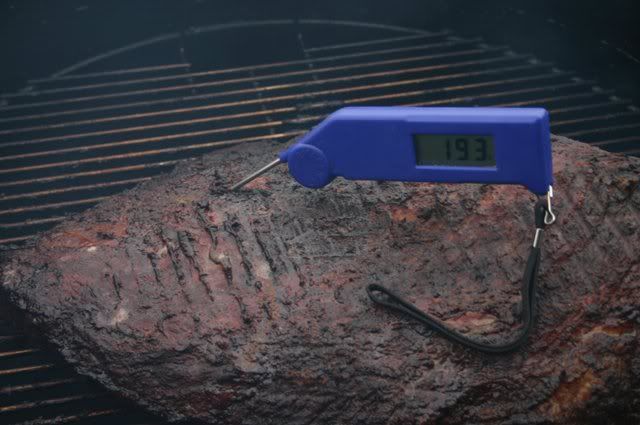 Pulled after 8 1/2 hours and rested for an hour before slicing.
Doug