I tried making bacons for the first time. I bought a pack of pork shoulder from Costco for Hillbilly bacon. and a loin for some Canadian bacon. I started curing them last Thursday.
Here is a pic of the hillbilly bacon just after curing.
These 2 pics are just after pulling the meat from the smoker.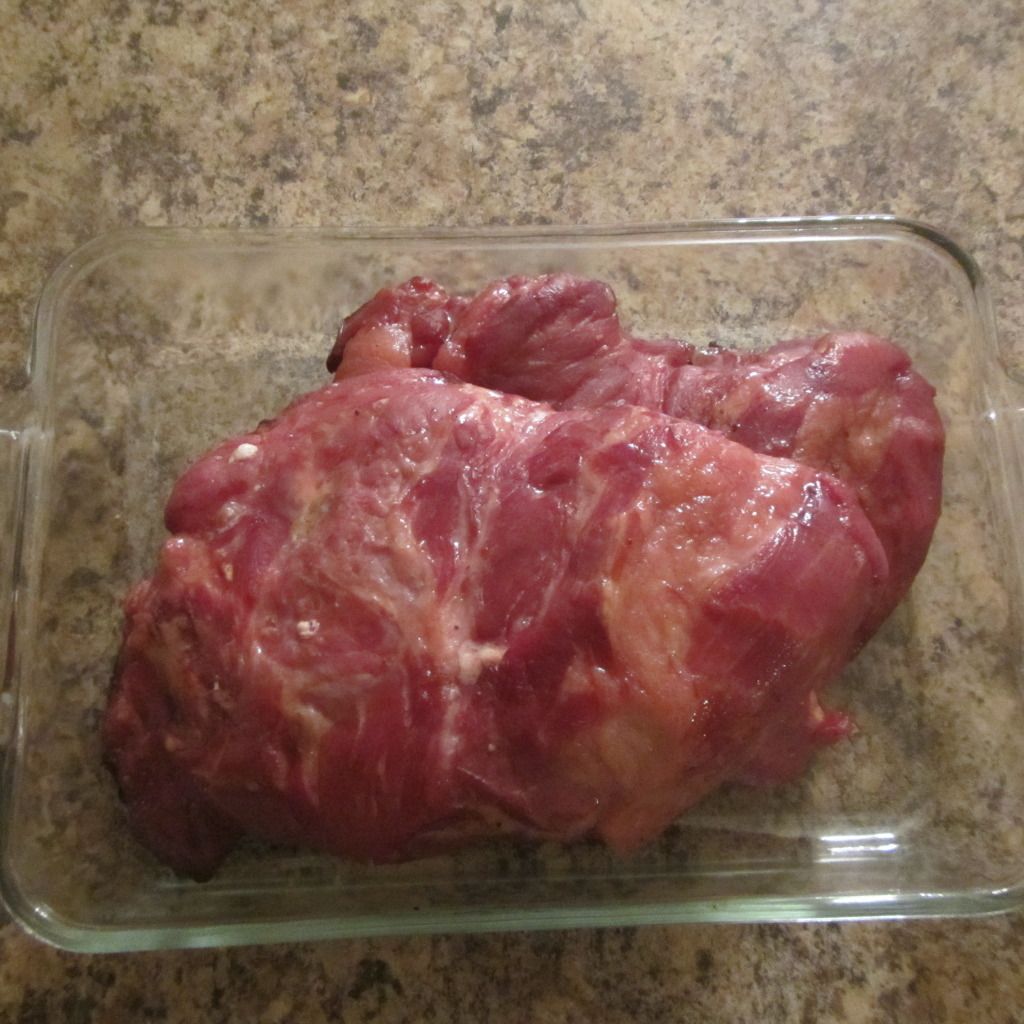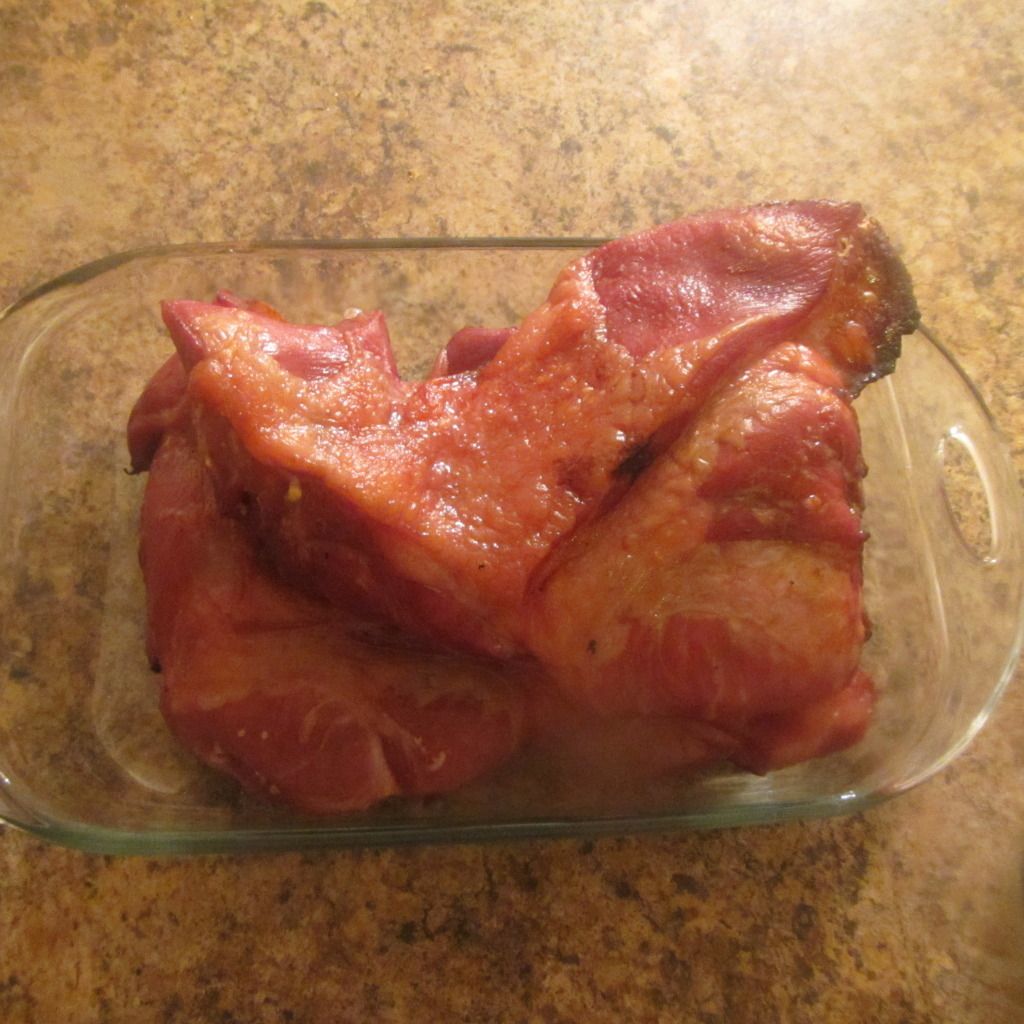 Here's a pic of the Canadian bacon just after the cook.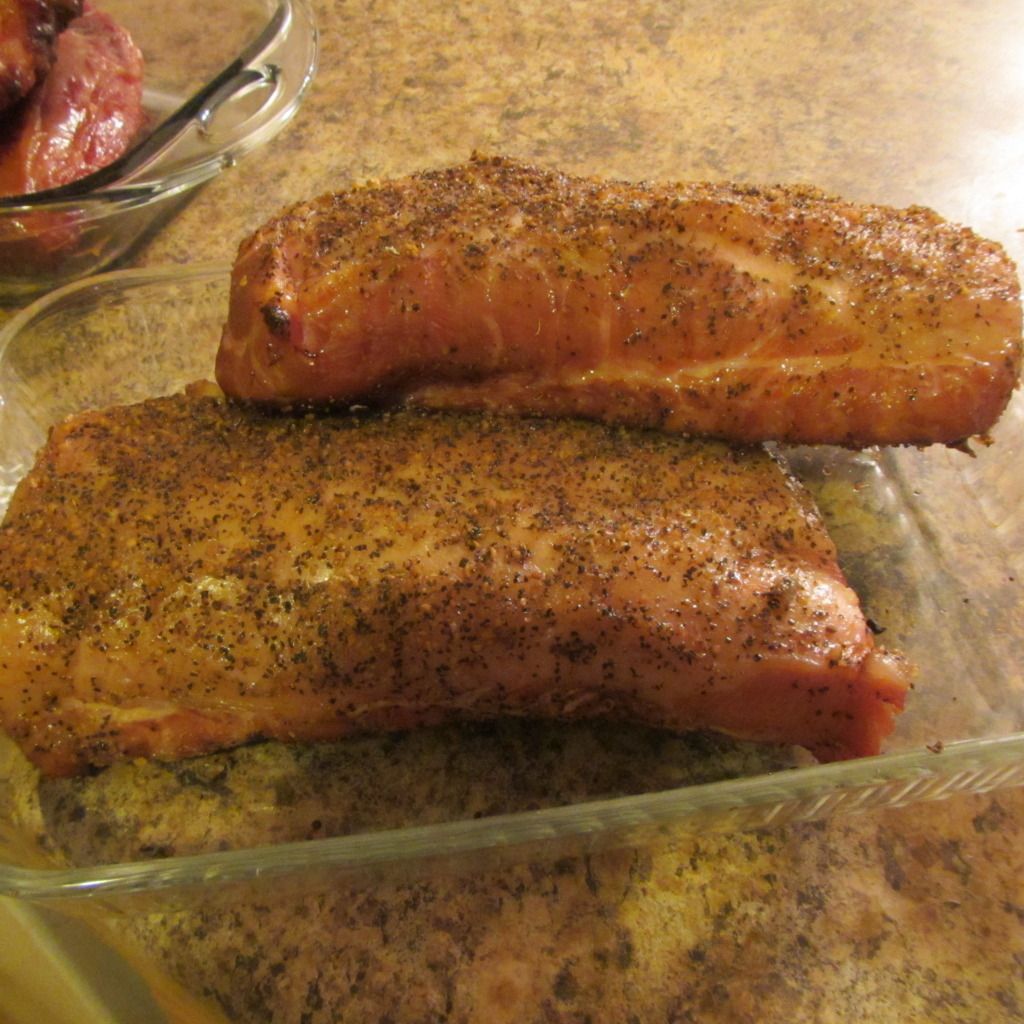 Now for the food porn. I haven't cut the Canadian bacon yet but here you go.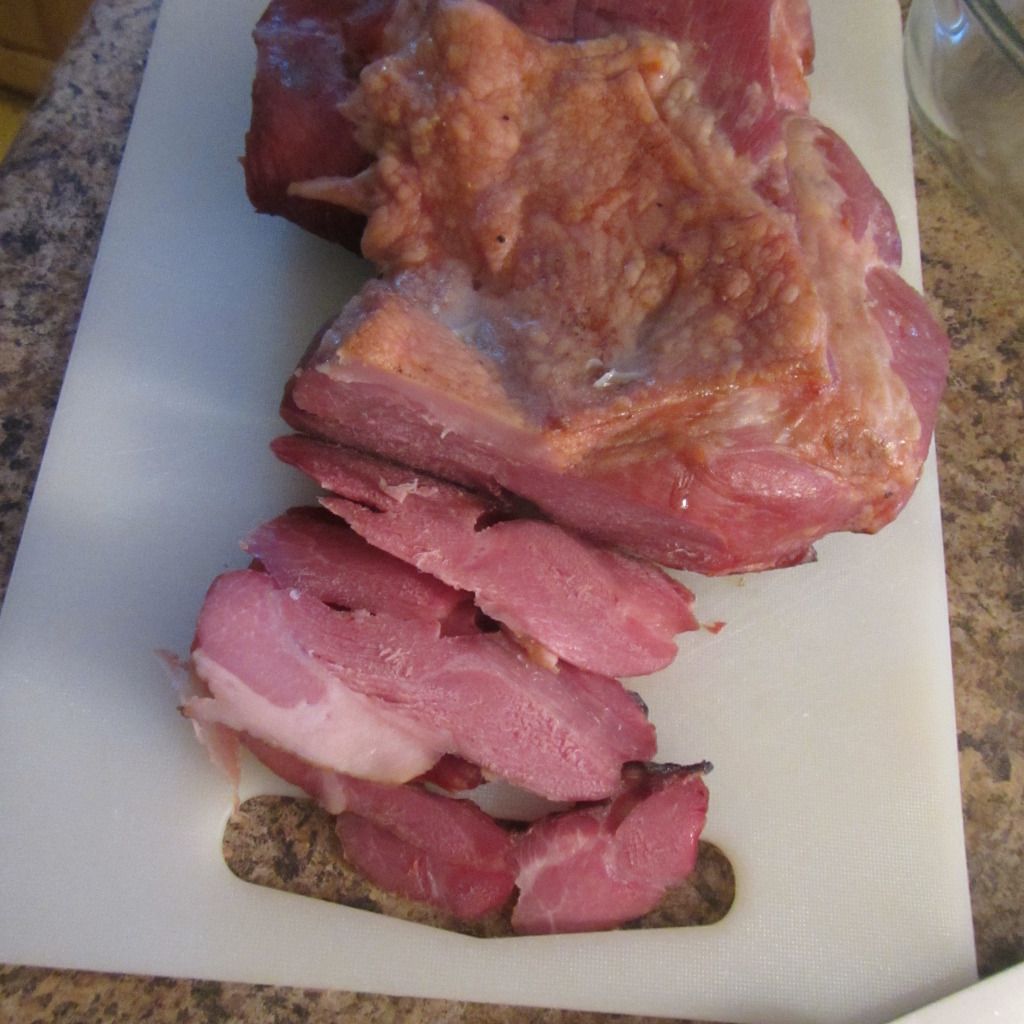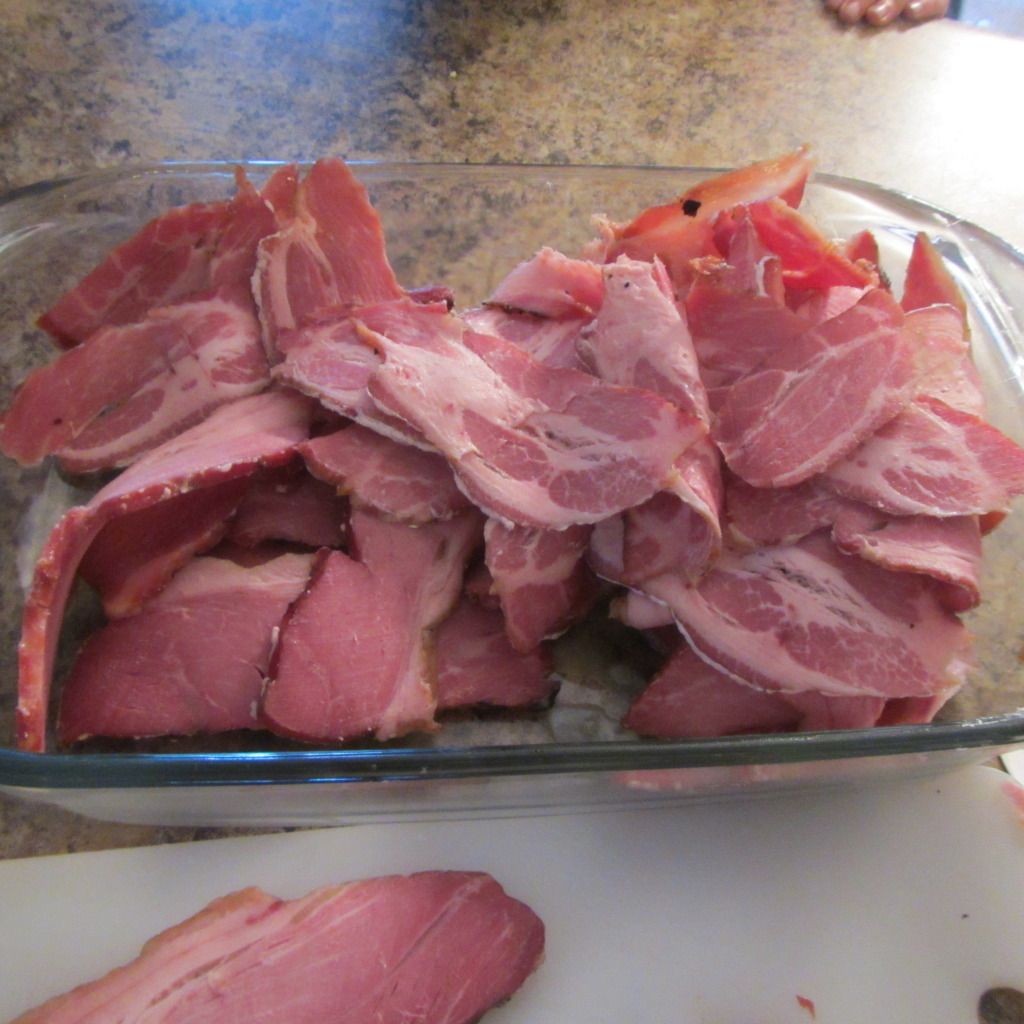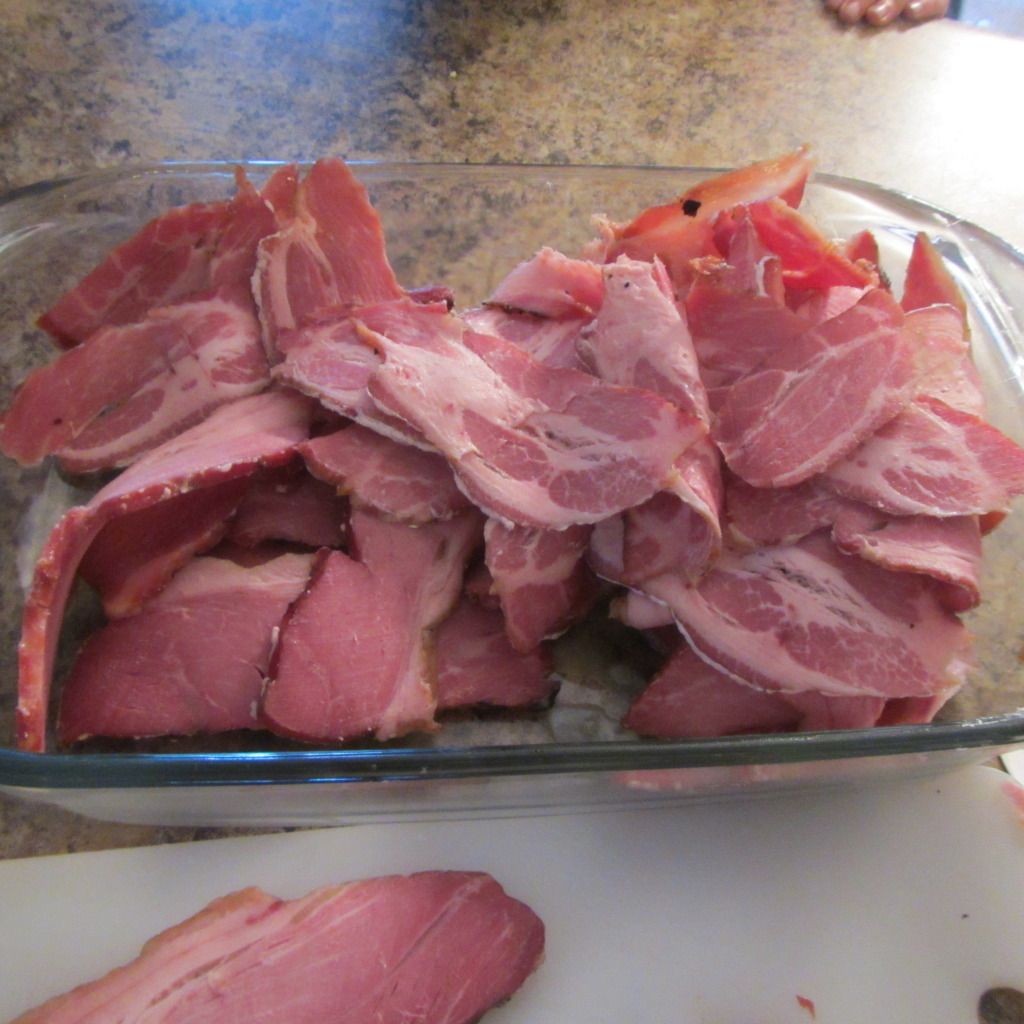 I would have had more pics of the food being cooked but the kids were eaating it as fast as I could cook it.