---
Dinner from the black pot. - Frankenswine - 07-07-2009 09:35 PM

Decided to try and move on from bread and cook dinner in the dutch oven. Did a chicken with a little elephant garlic and rosemary inside and added some chicken stock and potatoes to the pot. Turned out pretty good. Next time I might add some coals to the top at the end to try and brown up the skin a little.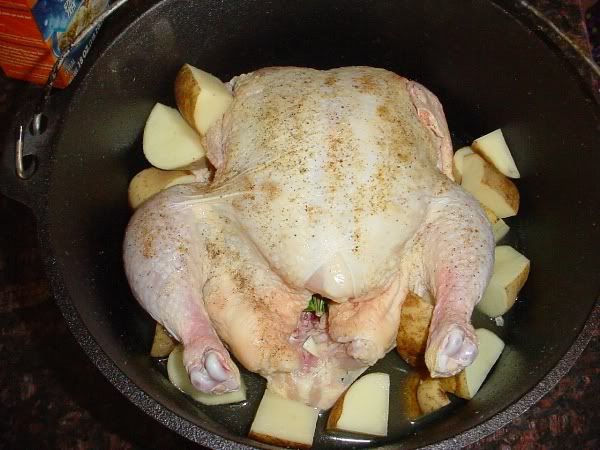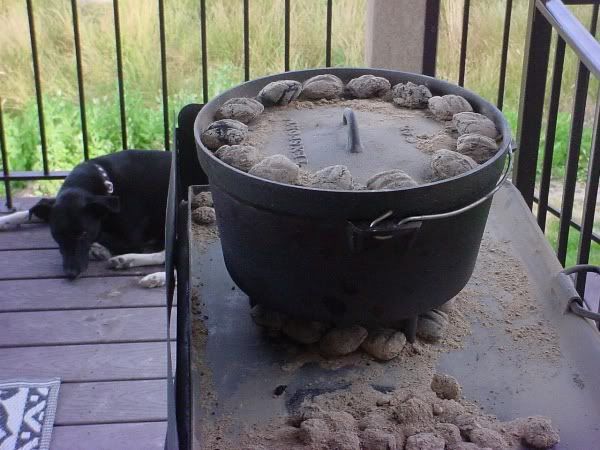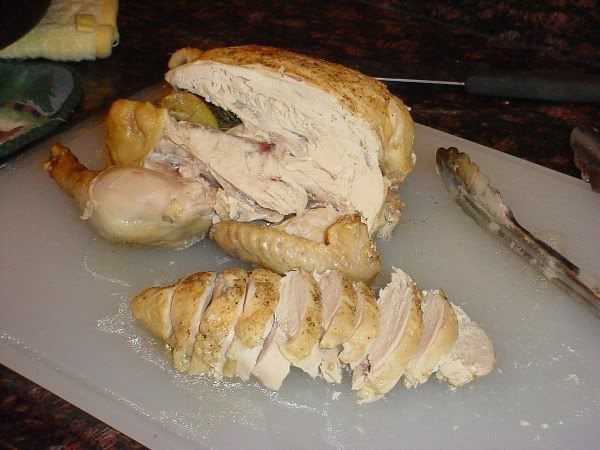 Doug


---
Re: Dinner from the black pot. - sampson - 07-08-2009 12:12 AM

Doug, sweet dude! You know I'd hit that hard! Look at all those juices on the cutting board... I love the hound in the second pic, you can just tell he knows to be patient. Something will get dropped soon enough.


---
Re: Dinner from the black pot. - T - 07-08-2009 03:41 PM

Yo Doug, the meat looks real tender bro and the potatoes look mighty fine my friend. Like we talked earlier, when ya love to cook this is just another way to do it, and a great way at that.


---
Re: Dinner from the black pot. - sampson - 07-08-2009 10:00 PM

Forget the coals at the end to brown it up, break out the weed burner :lol:


---