---
UDS basket idea - GOATTER - 10-13-2013 05:47 PM

After building a UDS a while back. I don't like how there is always charcoal left over briquettes or lumps after the cook. After talking to several people who cook on these I found that it is a common problem. So for smaller cooks like chicken or ribs I'm trying an idea to correct the problem.
I realize there is no sense in reinventing the wheel when something works. The fact is I enjoy small projects like this.

Here is what I'm trying. It seems to me that the heat is not focused enough. The charcoal gets cold with the tight control of air. So I made a pyramid shape to funnel the charcoal into the center and concentrate the heat. After this I just set it into my existing charcoal basket. I'll post pictures tomorrow when I can see how well it worked.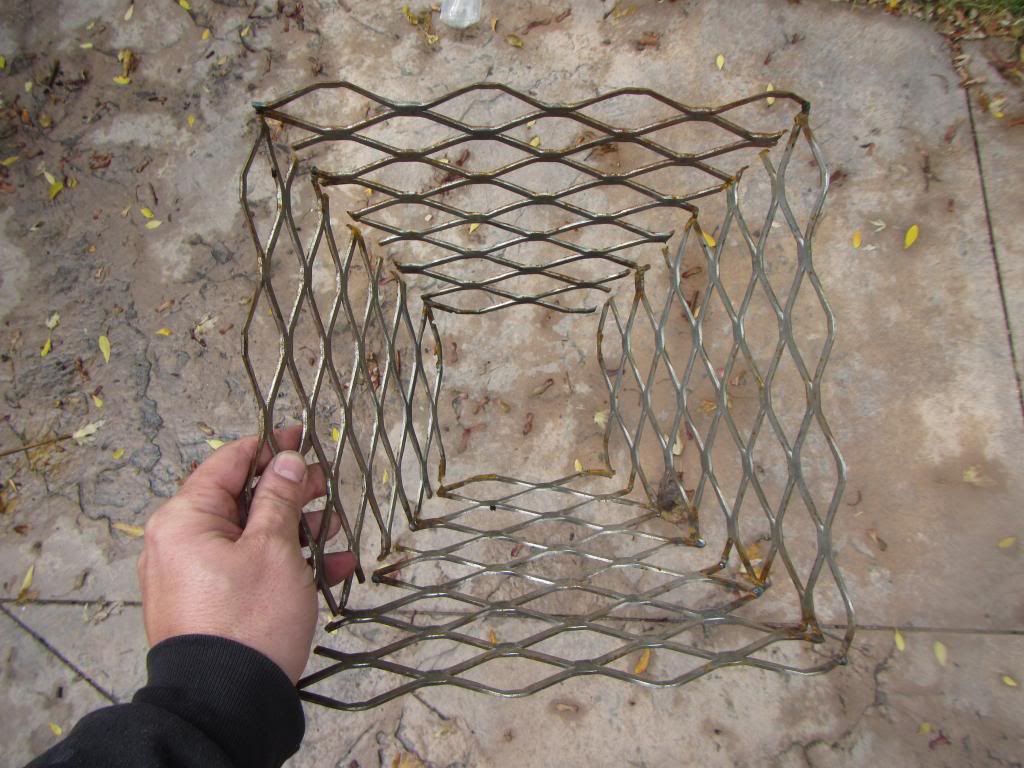 ---
RE: UDS basket idea - GOATTER - 10-14-2013 11:08 AM

I'm happy with the results. If I build another one I think I'll position the expanded metal in the opposite direction. The picture shows were a few briquettes were stuck on the side. I cooked some chicken last night at 300 degrees. The heat seemed to be pretty even.

Here is a picture of it burning last night.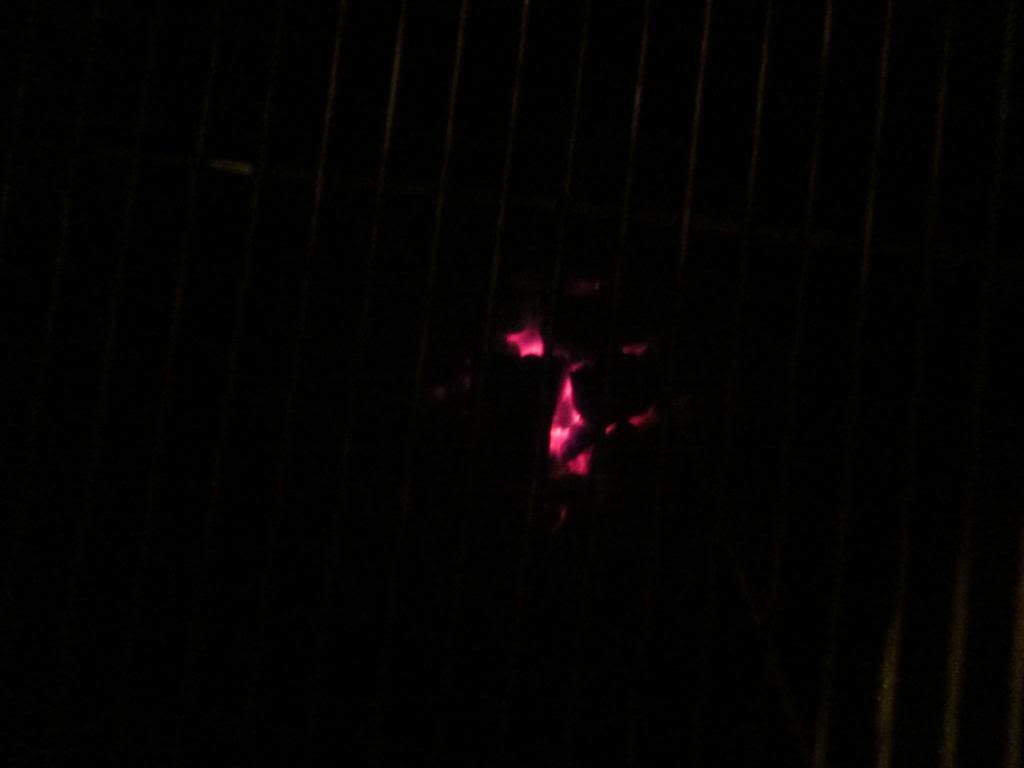 And here is a picture of it this morning. Nearly all of the charcoal had burned and it was still going after 12 hours.


---
RE: UDS basket idea - SoEzzy - 10-14-2013 04:10 PM

I have a smaller ring that I drop in for shorter cooks, it's about 11.5" diameter.


---
RE: UDS basket idea - Desert Magnolia - 10-18-2013 12:37 PM

My question would be the heat curve. As it cooks down does the heat increase, stay the same, or decrease with the lack of charcoal.


---